Back to calendar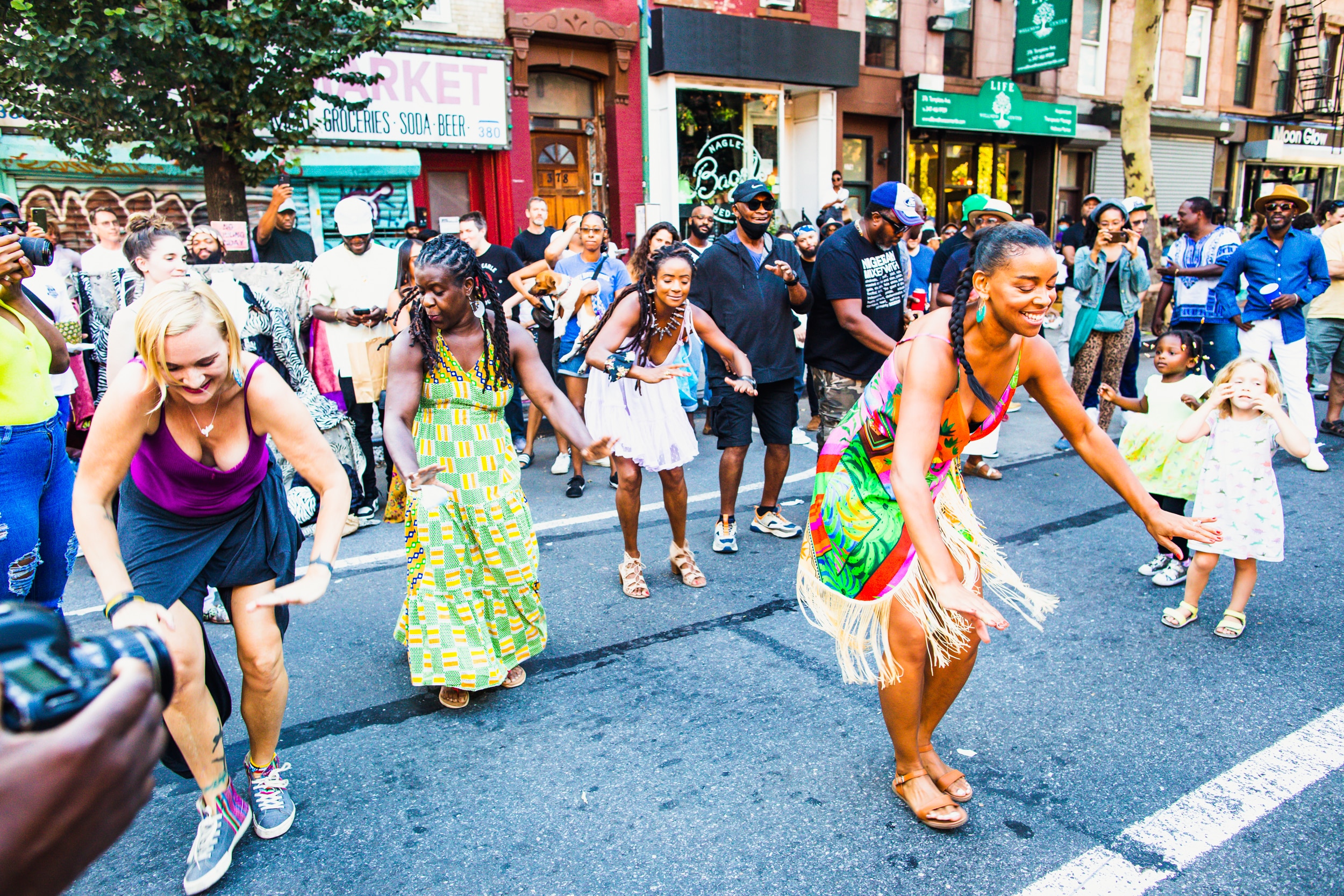 Sanctuario featuring Okai Musik and DJ Sabine Blaizin – Afro-Latin music and dance ensemble, Rapper/Vocalist & DJ
The Play Ground
Get ready to move to the Afro-roots rhythms under the moon! Let the music from this 11-person ensemble that includes horns, movers, drums and a DJ turn your normal Thursday night into one you won't forget.
Mónica Ortiz Rossi brings delight, dance, and health to spaces in New York City and across the world. As an artist, she leads Sanctuario, an Afro-Latin music and dance ensemble inspired by the sounds and rhythms of her Dominican roots. The African-derived rhythms unify the people of Quisqueya, or Ayiti (as the indigenous Taino Arawak refer to the island), present-day Dominican Republic, and Haiti, which share a rich African history. Sanctuario, rooted in Afro-Latin rhythms, creates songs and movements that inspire freedom, invite release, and build diasporic earthly connections.
Okai Musik is first generation Haitian Born and raised in Brooklyn NY. As a Rapper/Vocalist Okai has released several albums. The first is a Hip-Hop album called ""Dekonstruktion of the Mind"", as a Music Producer Okai Musik is currently a part of the indie house label Oyasound and has collaborated with Sanctuario on a number of musical productions.
Dj Sabine Blaizin's work focuses on the exposure and pleasures of African diasporic music. Dj Sabine spins Global Soul: House, Afrotech, Afrobeat, Haitian Roots, and other diasporic tunes. As an artivist, Sabine ultimately seeks to create new scholarship through the African and Haitian diasporic lens of music, culture, and spirituality.
Sanctuario: @SanctuarioMusica
Okai: @OkaiMusik Sabine Blaizin: @sabineblaizin | www.oyasound.com