Back to calendar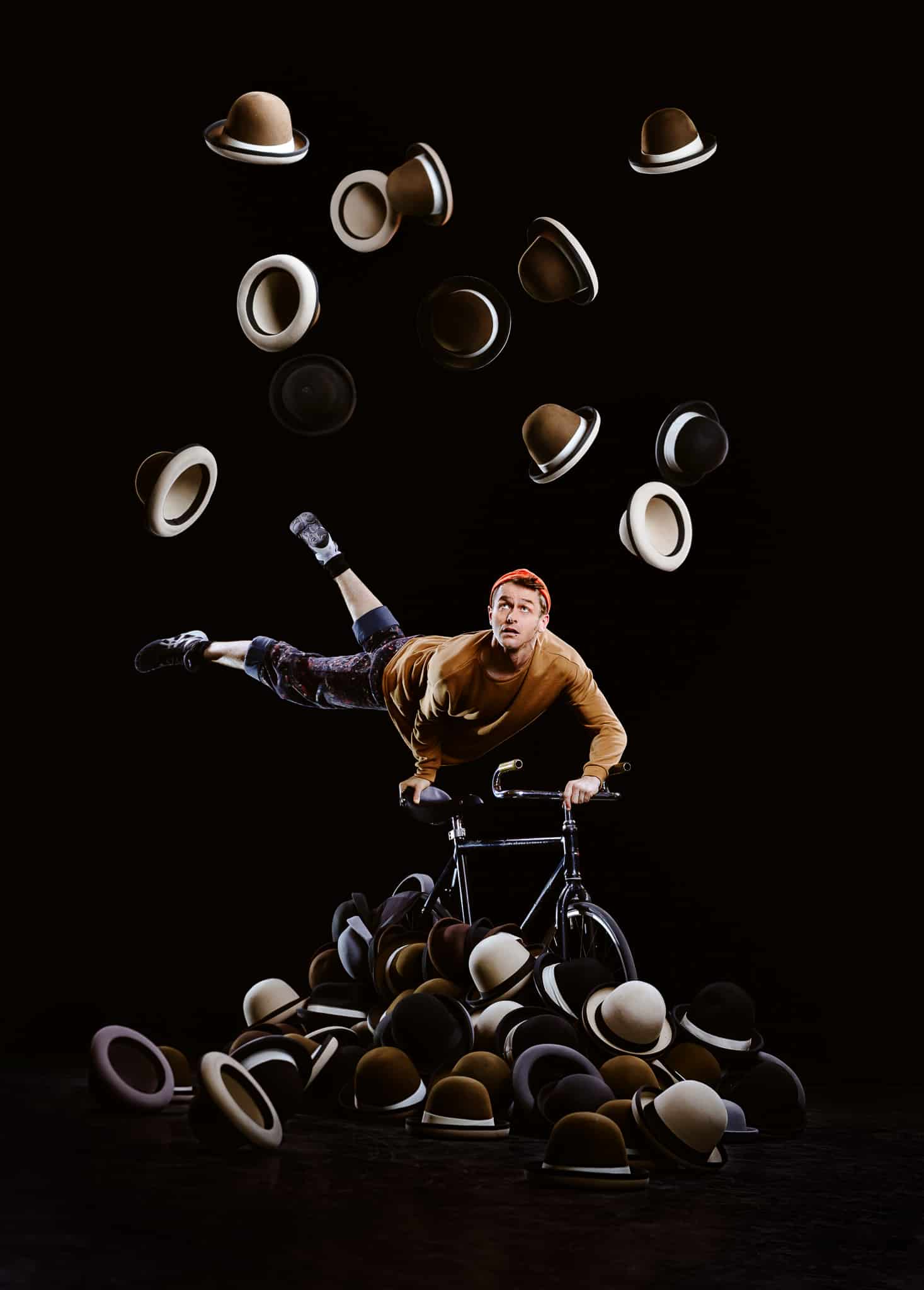 Machine de Cirque: Robot Infidèle
The circus is coming to town this season, courtesy of our friends up north! The Quebec City-based troupe Machine de Cirque, which offers an innovative spin on contemporary circus, brings their unique blend of dizzying feats, powerful storytelling and irresistible humor to Little Island. Robot Infidèle is a brand-new work that promises to dazzle the mind, touch the heart and move the spirit. Join us for an experience that will thrill audiences of all ages! 
Machine de Cirque is a Québec City-based circus company that packs high doses of dizzying feats, powerful emotions, poetry, intelligence and humour into its in- novative and original circus shows. The Company's ingenious and deeply human creations skillfully blend the highest levels of contemporary circus with musical and theatrical performances. Driven by this unifying vision, Machine de Cirque's unique approach to the circus arts produces shows that dazzle the mind, touch the heart and move the spirit.
*This show will use a strobe light
Yohann Trépanier
Creative, entrepreneurial and human, Yohann Trépa- nier is one of the cofounders of the Machine de Cirque company. A graduate of the Québec City and Montréal circus schools, he has performed on the stages of some twenty countries in Europe, North America and Asia. In addition to having worked as a designer with Cirque du Soleil, he is the creator of the duo Les Beaux-Frères, one performance of which has received more than 150 mil- lion views on the Internet.
Laurence Sabourin-Laflamme
Laurence Sabourin-Laflamme is a choreo- grapher, interpretive dancer and musician. As a trained contemporary dancer, classical pianist and self-taught accordionist, she is involved in several interdisciplinary pro- jects that combine music, dance, theatre and circus, including: the Gypsy Kumbia Orchestra, Mandoline Hybride, les Avalées and Les Chasseurs de rêves.
Frédéric Lebrasseur
Multi-instrumentalist Frédéric Lebrasseur is a co-founder of the Machine de Cirque company. He has been composing, directing and improvi- sing since 1991 as part of various music groups of different styles. As a musician and composer for theatre (Robert Lepage), puppeteering, ani- mation film (NFB), visual arts and dance pro- ductions, he has performed in over 25 countries.
Website: https://machinedecirque.com/en/