Back to calendar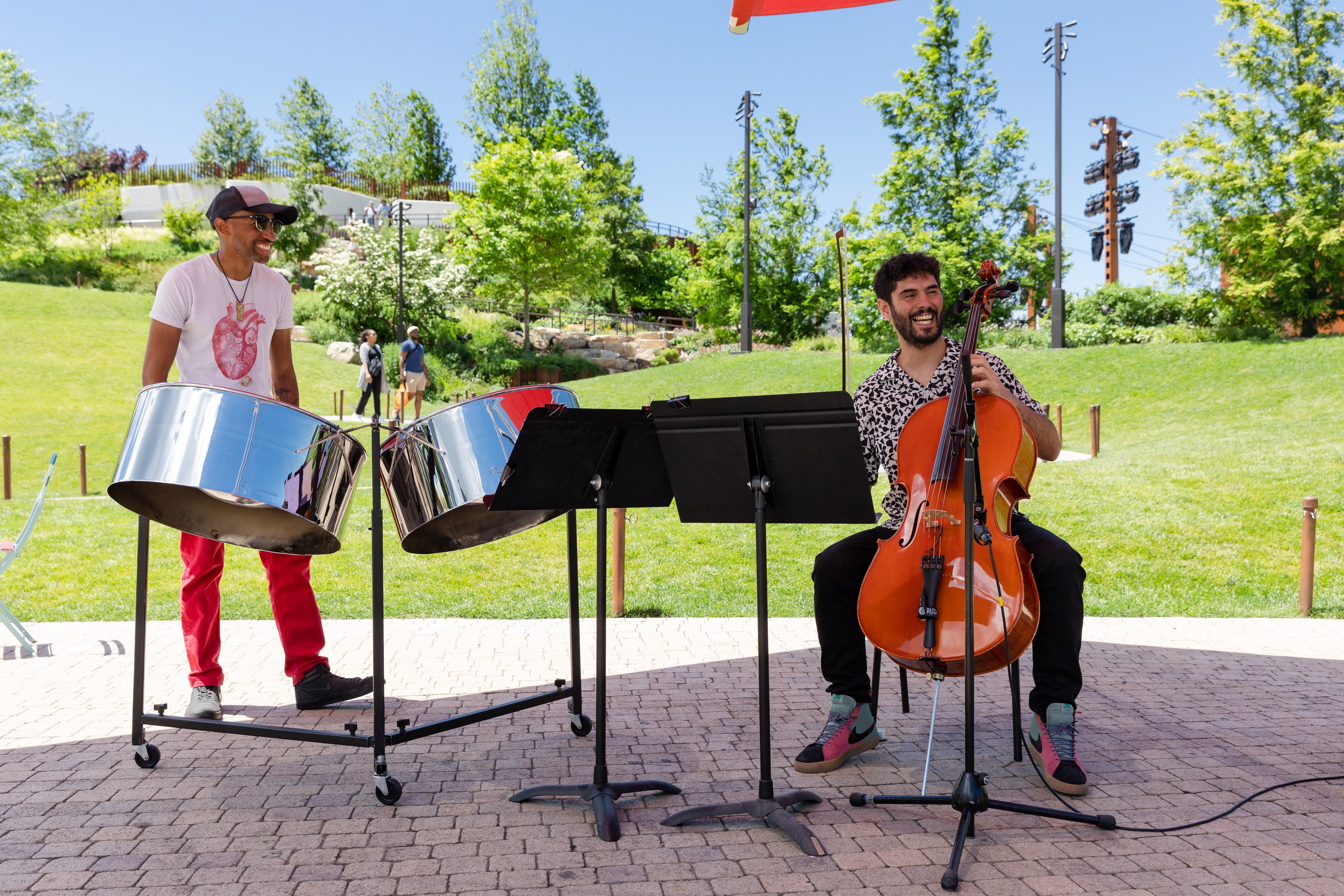 Agustin Uriburu – Cellist, Guitarist
The Play Ground
Born in Argentina, Brooklyn-based Cellist, Guitarist, Composer and Arranger Agustin Uriburu's mission is to create music and develop a unique voice that embraces his Argentine roots and his passion for jazz, rock and chamber music. Agustin is always searching for innovative ways of expanding the cello, trying to break the mold of its traditionally perceived voice and taking it into previously (barely) uncharted areas.
As a bandleader of the Agustin Uriburu Quartet, he released the album SANTA FE, picked as one of the best jazz albums on BANDCAMP: January 2022. The ensemble became active in the NYC scene performing in venues like Ornithology, Drom, Rockwood music hall, Bar Lunático, etc. and recently was invited to perform at the New Directions Cello Festival (Northamptom, MA) 2023 edition.
Agustin collaborated with many renowned and diverse artists, such as Jonas Brothers, Puerto Rican rapper Residente, with whom he recorded the Latin Grammy-winner song "Antes Que El Mundo Se Acabe", Leo Genovese, Uri Caine, Sol Liebeskind.
During the last few years in NY, Agustin performed at Carnegie Hall, Lincoln Center, Radio City Music Hall, National Sawdust, The Stone at the New School, Minton's, among many others.
https://www.agustinuriburumusic.com/
https://www.instagram.com/agustin.uriburu/